Two 2019 Titles I Can't Wait On!
May 27, 2019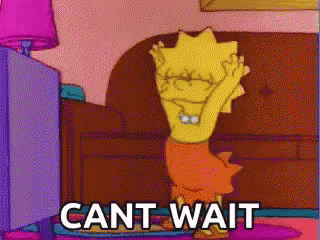 Here's 2 titles coming up in October that I just can't wait for:  
Look Both Ways by Jason Reynolds

Light It Up by Kekla Magoon
ISBN 0781481438285. Grades 5 – 9.  Atheneum/Caitlyn Dlouhy.  October 8, 2019.  208p.  $17.99 Hdc.  The book I'm most excited for is "Look Both Ways," the new story collection by Jason Reynolds which features 10 stories about the events that occur during one daily walk home from school.  I can't recall a more intimate of an experiences in terms of what goes on during that walk from the school to home. Now of course Jason's new title deals with the walk shared from the bus stop to home, but in my small town, we didn't have a school bus.  We walked, and I took this walk each day from 5th grade through 9th grade.  My walking buddies were not determined by popularity, lunch table groups, or recess partners and friends.  It was a much tighter-bound group: the girls who lived in my neighborhood.  This group was connected by territory and parental alliances that went back decades. At the beginning of our bond, our diverse group had only experienced school integration for a year.  Since I wasn't allowed to walk home alone from school until I was ten years-old, I didn't know about the walking-home group until my first day of fifth grade.  That day I walked home alone, behind an a group of females I recognized from the neighborhood.  I decided to follow them because I was a little frightened of this new challenge and I had no idea what the best route was.  When the group noticed me at their rear and stopped to wait for me to catch up, I remember the relief I felt from the sense of security this brought.  The older girls from junior high walked a different route, so our little diverse group operated with total autonomy.  In this late sixties' time period, we had a lot in common, like: Girl Scouts, church on Sunday mornings, household chores,  poorboy tops and hip-hugger skirts, and knowledge of the latest bubblegum pop song lyrics.  We hit the same checkpoints everyday, cutting through each others' yards and greeting neighbors on the way to our own house. Little did we know how timed this ritual was with the adults and how their antennas went up when we varied in our route or were 5 minutes behind (a clue that something happened to delay our travel). We worked out family problems, personal issues, and disagreements on that route from school to home. We shared our latest Avon perfume sticks, like Honeysuckle, which was my favorite (#throwback). . .and I'll never forget us all reading Judy Blume's "Are You There God? It's me Margaret" which brought about my first peer-based independent literary conversation on a title that was reflective of a shared experience…the sanitary belt! Our conversations on this were riveting! Our unspoken code of honor was titanium!
ISBN 9781250128898.  Grades 7 & Up.  Henry Holt.  October 22, 2019.  368p.  $18.99 Hdc.  With so much controversy over #BlackLivesMatter and so  many people of the dominant culture who STILL don't understand what the hashtag means, here is another narrative which concerns the senseless racially profiled killing of yet another black child.  This time around Kekla places the story's setting in the same neighborhood as her groundbreaking "How It Went Down," the novel that inspired Jason Reynolds and Brendan Keily's "All American Boys."
In this new title, the story is told in the same multiple points-of-view as "How It Went Down" and it deals with the unnecessary death of a child from the neighborhood.  What amps it up is the author's inclusion of white supremacists counter protestors.  I am waiting for my ARC from NetGalley.